It's been a decade since I started out in the industry, working across film, TV and campaign advertising. It was a humble start, and I focused on direct brand campaigns.
One thing that I get asked about more than you would ever know is personal skincare. We all know that instantly recognisable line from social media: "My makeup routine, which has of course been heavily requested". But in this case, it's the talent on set, the producers in the back office; everyone wants to know what they should be doing to keep their skin looking its best, whilst hiding any signs of misadventure. As you would imagine, in the film industry, there is many a party to preen for.
Friends and partners over the years have joked that I am an unofficial agony aunt to all those I consult with. I will gladly spare my time when I'm asked to help with woes, worries and wants. I laugh in fascination that I regularly get asked 'who does your botox' or 'who does your facials', and for ID to purchase my choice of social lubricant. (Nobody: they are infrequent at the moment. And I'm 30 in less than 6 months.) So, I've decided it's time to put some of this knowledge to good use. After all, beauty isn't just my job; it's a not-so-secret-obsession. So, here I am to share the deepest details of my knowledge, trialled products and tailored programmes.
Let's talk about the biggest player in the integumentary system: skin. Think of it this way: your skin forms the basis to every makeup look you chose to wear. It is the essence of your being, the lesser-known yet largest organ of your body. Your business card, your first impression, an unspoken means by how you are perceived in the world around you. On a good day, you might not even wear makeup, if you don't feel like it. Personally, I'm not scared to leave my house with only mascara on. Though this could be attributed more to a delicate mix of practice at the process and a perpetual lack of time, rather than confidence alone.
This got me thinking about what we really need from our skincare system. At a basic level, a routine consists of the following elements. Cleanse: the part we are taught first as children (soap, water, stingy tears). Tone – as we entered early adolescence, we most likely used some kind of clearing astringent (Boots, Skin Clear). Hydrate: as we got towards our mid-teens and our skin changed again (Garnier, Skin Active with vitamin C).
You may be able to gauge my age simply by the products I remember using. Maybe you had them in a medicine cabinet too. But my point here is how these products shaped me; how they were important to the ebb and flow of the day, even then. They were lifelong routines in the making.
Over the years things have, of course, changed. My skin's needs developed with age. Budgets widen, changes to my job even (thank you Estee Lauder for having me for so many years. Without your employment, my skincare would have been dreary based on budgets past). But what factors affect your routines without you really knowing? And what are your go-to products now because of it? Our vanity cupboard with the homely tube of Elizabeth Arden 8-hour cream. The bathroom shelf with its resident jar of La Mer or Kiehls For Men. Maybe even your makeup bag with a handy to-go eye product to top-up during the day (I really recommend QMS Medicosmetics Epigen Depuff Pollution Shield Eye Serum).
As we welcome the new decade, with so much change around us already, surely one thing we can rely on, any least for steadfastness, is our beauty routine. We have been perfecting it for years. Only we have charge over the rigour of the system then, surely. But what if this isn't true? What if our beauty regime shouldn't be strict and regimented. Maybe the new decade presents a perfect opportunity to shake things up.
The 1970s saw a rise in botanical ingredients marketed somewhat anecdotally. Not exactly the highest levels of research, in comparison to the strict testing and guidelines for claims made by products today. The buzz word 'natural' was printed on everything hot on the shelves. Moving into the 80s, we saw the introduction of collagen into the skincare world as the first scientifically and trial proved anti-ageing products were released into the market. The 90s brought us AHA (Alpha Hydroxy Acid) and further research on Vitamins A, B, C and E. The 00s and beyond: Hyaluronic Acid and antioxidants, organic, vegan-friendly, paraben-free, gluten free and cruelty-free (and not a moment too soon).
After all these years, we have a plethora of knowledge on the ingredients going into our favourite products and brands are making sure to utilise it to mass appeal. The manufacturers know the consumer is knowledgeable. She researches and recognises ingredient names and their function. He has reviews at his fingertips and isn't afraid to discuss recommendations with peers. In the last few years, ingredients lists have become more transparent, more researched and more considered. But where does that leave our options now?
To me, in the new 20s, trends it feels like there has been a subtle shift in focus again, but this time with distinct and divided polarity in direction. We could probably all name a product we are using right now because of the ingredients. The pull being statistics on the results a formula will give, or simply due to our own research on one of its named, scientifically-tailored components. Look at 'the Ordinary' and its buffet of serums, the demand is there for home use of specialised ingredients that before now would have been reserved for use during a facial or treatment. We will call this camp 'the Technicals'. Next, let's take a look at the products touting stripped-back, simple ingredients. I'm sure we have all had a pot of pure coconut oil for beauty emergencies – remove makeup, cleanse, hydrate, soothe, gloss hair – I mean, what can't that stuff provide a quick fix for? This camp over here with a 'raw' ingredient lead basis, we will call 'the Naturals', but we are here for luxury and sometimes that old jar of coconut oil won't cut it.
Let us start at the beginning. As I always say 'the day starts and ends with cleansing'. A simple mantra to live by. As a brand, Shiro focuses on stripped-back ingredients lists, leading the way for the Naturals. Taking prime source botanicals, then maximising their power, the Sesame Cleansing Oil (£42) has just two ingredients: white sesame oil and glyceryl triisostearate (an emollient). It will gently remove all makeup and the rest of the day whilst intensely hydrating. Probably one of the most simple yet beautiful products I've tried in a long time, with a universally appealing scent and beautiful texture. I'm a huge fan of cleansing oil and, let's be honest, smushing off all your makeup in one wild sweep is a very cathartic end to the day. If Sesame is a problem for you, try the beautiful Rhubarb and Rugosa Rose Cleansing Water instead.
Stepping into the ring holding the gloves for the Technicals is a new favourite brand in my routine, QMS Medicosmetics. It was founded on the drive to improve skin texture post-surgery, specifically following trauma. It's a gentle but transformative, effective and powerful range of products. Recently revealed as a little helper for Renee Zellweger and a favourite of Liam Payne, it's making waves, and I'm here to ride them too. The hero range is the Collagen System (£199), a three-step routine combining soluble collagen and hyaluronic acid, by way of their Neotec A15(R) Matrixyl 3000 complex, for transformative effects on all skin types. Formulated to directly deliver hydration and with a skin-identical collagen, to a perfectly-prepped base. The Day Collagen hydrates and protects from environmental damage, the exfoliant gently removes dead skin cells and stimulates cell production. This is finished with the Night Collagen hydrating further still and supporting cell regeneration. Clinically proven to improve elasticity by 28% in 12 weeks, it is pure science applied with perfection. Personally, I take the Active Exfoliant Sensitive, at a gentle 7% AHAs rather than 11%. It comes personally recommended following a divine personalised facial from Rowan, head trainer for the brand. She's incredible. If you're lucky enough to catch her in the country, I implore you to see her.

I love to champion vegan brands where I can, and will write more extensively about this passion in future. I also love to know about UK brand developments too. When I discovered Evolve Beauty, I also saw how the word 'artisanal' was being applied to skincare to create a new genre of products. Their Radiant Glow Mask (£24) boasts an all-natural, eco-friendly formula that's vegan friendly, cruelty-free and hand-made with no toxic chemicals. Reading the ingredients list is akin to reading the menu for a breakfast smoothie: cacao, vanilla extract, orange water, sweet almond, all from organic sources. The end product is one of the lightest kaolin masks I've ever used, a beautifully hydrating yet deeply cleansing mask, with gently exfoliating beads from blueberry seed – a waste product of the juicing industry. The only ingredients you might see and not instantly recognise are an antioxidant, an emulsifier, an emollient and a monosaccharide providing hydration. The only issue is trying not to dig into it with a spoon, because it honestly looks and smells like a dessert.


Even with the Technicals, you will still see the maximisation of botanical ingredients, and Temple Spa is no different. The difference here? Pure decadence. Their Truffle Noir 24-Hour Anti Ageing Moisturiser (£90) is my night-time go to. Black truffle is chosen for its brightening and restorative properties, rich in antioxidants and anti-inflammatory. Platinum is the epitome of exclusive ingredients, here to protect skin against free radicals – agents causing ageing within the skin. Precious metals have been used more regularly over the last 10 years in skincare, but only in the most luxurious products. The colour of the product is akin to volcanic spa mud, don't let that put you off. The texture is light and melts into the skin, but with a level of richness that makes you feel like it's really going to do something. The proof comes at breakfast; by morning you'll wake up with super soft skin – and who can say no to that.


A very kind friend once gifted me the best oil-serum I've ever used and instantly apologised. She said it was way out of my budget and profusely apologised again (she worked for the brand at the time; I was a broke artist breaking through in my career). Needless to say, I fell in love. The descendant of this gorgeous oil (the original bottle I had, has since been discontinued) is Revive Rescue Elixir Anti-Ageing Oil (£220). I'm very wary of saying a product has actively changed my skin with one use but this is a product which is now a firm institution in my regime. I always keep it to hand. It takes six weeks for the skin to renew, nothing more than plumping through topical hydration or smoothing by dermal fillers can be achieved instantly. That being said, this oil really does trick you into thinking you just skipped weeks into the future. You'll feel like you took your makeup off completely every single night despite that extra Negroni you threw back those couple of times. You'll believe you spared the time every Sunday for an at-home mask and had a facial at the start of that six weeks, from which you are fully feeling the glow. Use it at night before your moisturiser when your skin needs an extra boost. Enjoy the benefits of murumuru, olive, coconut, meadowfoam seed, safflower, shea and sunflower oils to 'retrain' your skin to self hydrate, plus 'double-layered bio-renewal' peptides to smooth and resurface.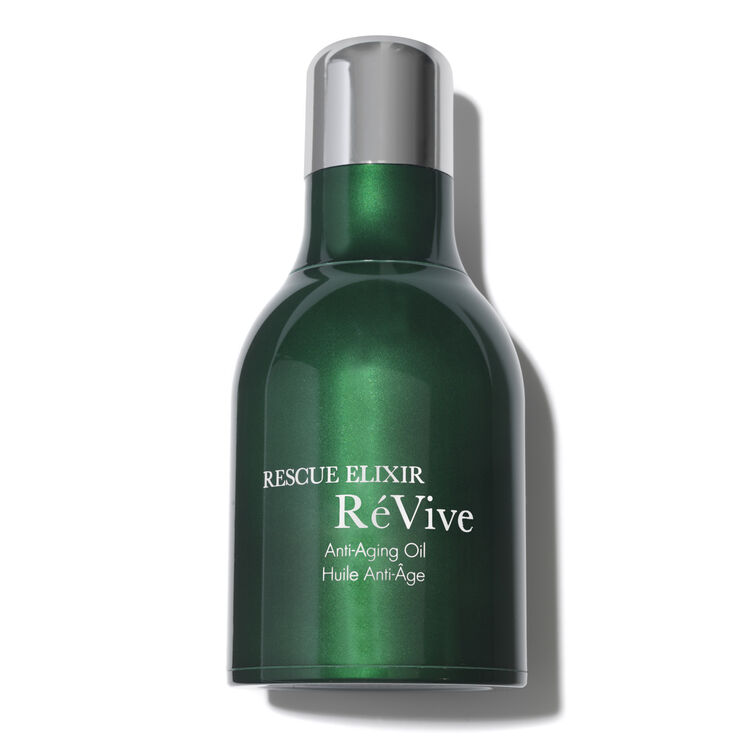 For one final flourish, I want to try and bridge the gap between skincare and makeup with Beauty Bio's. If there is anything to take away from this, it's that skincare really does have to work hard these days. So much so that the lines between makeup and skincare are blurred like the best balayage. Last summer across multiple away jobs in much more sunny climes than I reside in, this product really had my back. Oh, and this was tried and tested on myself and the models alike. This high-tech formula really does it all. Used alone or over moisturiser for drier skin types, it provides extra hydration whilst priming skin, smoothing pores and fine lines with a super silky feel. An auto-adjusting formula creates a filter finish with a sheer coverage. The Perfector is truly the perfect way to finish your skincare before you face the day – with SPF 30.


In all, it's an exciting if undulating and expansive time for skincare. Do the Technicals or the Naturals win? I don't know. But I feel as though even where there is championing of natural ingredients, synthesis and research is leading to the squeezing of every last bit of greatness from each raw ingredient. And why stop that progress? I can say, for sure, I enjoy dipping into different areas depending on my mood and the daily needs of my skin. Variety is the spice of life and I'm glad to be able to switch up my routine to fit each whim, whilst brands are able to provide the options to satisfy my wandering eye.